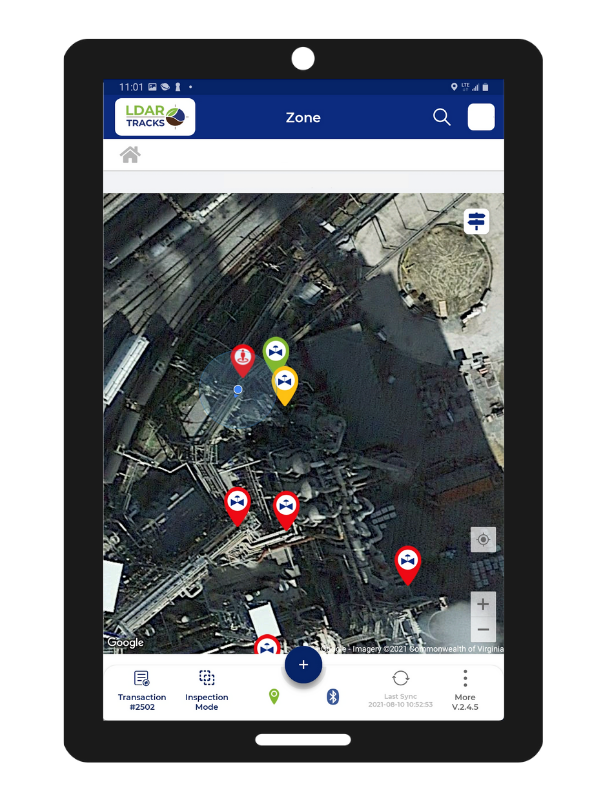 Pre-inspection: When setting up a new facility, the application will allow the user to configure each inspection with its unique characteristics and area location so nothing is missed. A photo is taken to visually reinforce what the inspection point looks like in the field. EHSTracks also makes updating and adding inspection points easy as your facility changes. With one lap around your facility, EHSTracks is ready for its first inspection.
During Inspection: In-house personnel or contractors start with no printed forms and reduced training time. The real-time GPS tracking provides directions for inspectors to each inspection point. Inspection data is available in real time, so repairs and corrective actions can be initiated immediately.
Post-inspection: EHSTracks eliminates data entry of field notes. Upon completion of the inspection, reports are immediately available on the web application and can be downloaded to PDF or Excel formats.